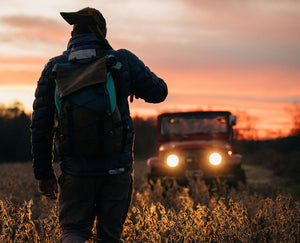 Made for the outdoors
Tough As Dirt
Don't Take the Boys
Goin' Nowhere Fast
CHECK OUT OUR YOUTUBE CHANNEL
To view all the crazy, dirt flingin', farm lovin', good time sharin' shenanigans CLICK HERE!
Subscribe to our newsletter
Promotions, new products and sales. Directly to your inbox.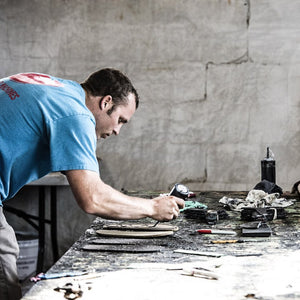 The Design
All flip, and no flop. 
We were tired of cheap flip flops destined to 'blow out' and end up in the landfill. So, we brought the landfill to our shop. We set out to design a flip flop that was tough, durable, and comfortable. By carefully studying many different styles of flops, we engineered a flip flop that will stay firmly planted to your foot. That means there's no need to hold them in place with your toes, which can quickly cause foot fatigue and stress when wearing them for extended periods. Cooks flips also have snuggly fit straps, which hold the sandal securely in place under any situation. Even in a mud pit.
These unique features mean you can wear a pair of Cooks all day, every day. And with a cushioned heel bed and exaggerated arch support, Cooks flips utilize a "rocker" which ensures a natural, flowing step. COOKS ARE ALL FLIP, AND NO FLOP.  
WARRIOR SURF FOUNDATION — created by veterans. for veterans.
$1.00 is donated to the Warrior Surf Foundation for every pair sold !
Committed to enhancing the mental and physical wellbeing of Veterans and their families through adaptive surf therapy. LEARN MORE
Cooks is Everywhere Worth Being
#livinginmargaritaville
Life doesn't get much better than this.
#farmlife
Cooks Flips diggin' in and hangin' on.
#grandcanyon
Our Buddy Greg crushing the Grand Canyon in his Cooks Flips.